Here are a few things I've been obsessed with and craving lately. Not everything is beauty related.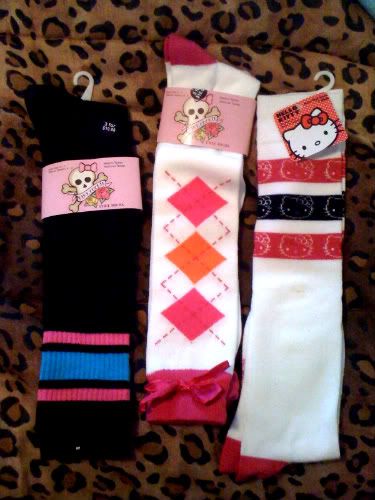 1.
Knee high socks.
I'm so in love with these knee high socks. I don't know if anyone wears these in Florida but they're so cute and comfortable, especially with boots. The Hello Kitty ones my husband got me from Wet Seal and the other two are from Sears Essentials (3 pairs for $10!). I was thinking of wearing them with work out attire. Do you think that's too tacky?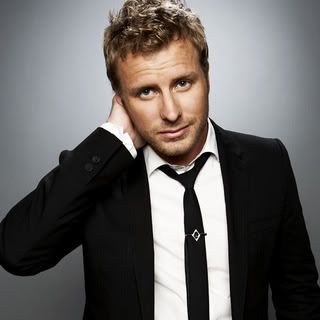 2.
Dierks Bentley's "I Wanna Make You Close Your Eyes".
Talk about radio sex! Haha just kidding. I'm a huge fan of country and I think Dierks Bentley is just so dreamy. His eyes, his voice. I love him! This song has been playing on my ipod constantly. I can't get enough of his voice! If you're a fan of country, you should definitely check this song out. It will make you drool.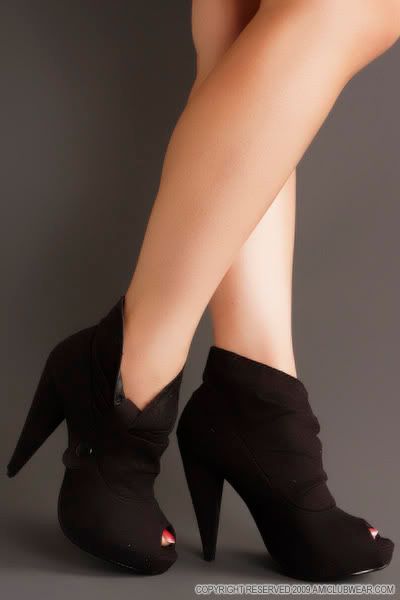 3.
Black suede booties.
The ones pictured are from AMIclubwear.com and I just bought them last week. They should be coming in any day now in the mail. One thing I love about Fall fashion is boots! These are just so cute. I remember seeing a bootie like this at Steve Madden last year and I fell in love, but it was $80. These look exactly the same but were only $18. I will definitely do a review on AMIclubwear shoes when I get them in.
4.
Cover Girl Lash Blast Luxe
I'm on my 3rd one of these now. These are amazing! The glitter isn't too noticeable but the volume and length of your lashes are to die for! I wasn't a big fan of the orange Last Blast one but the Luxe version is absolutely a must! I got it on sale for $5 at CVS, which is the lowest price I've ever seen it at so far. Usually CVS sells it for about $8. Next to L'oreals Extra collagen volume mascara, the Lash Blast Luxe is my favorite.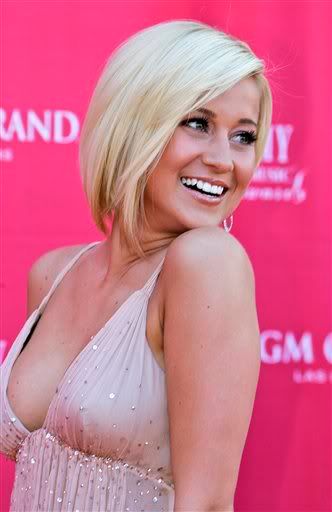 5.
Kellie Pickler
I love this girl! I wish she were my friend! :-) Her voice, personality and physical appearance are so beautiful. I could listen to her country accent forever. I know she's been a singer for a few years now but I just recently started listening to her songs this past month and I'm hooked on her songs. I love her hairstyle too. If my hair weren't so hard to manage, I'd cut my hair like that in a heartbeat. She's truly an American sweetheart.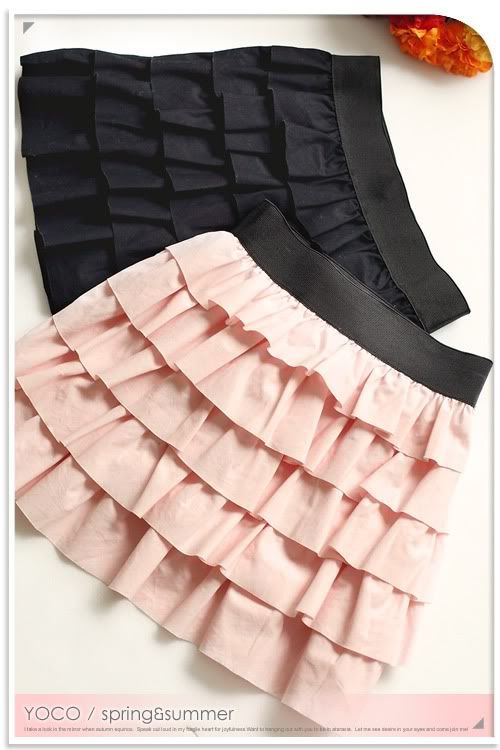 6.
Elastic band skirts
How versatile are these cute things?!? I have been looking everywhere for cute skirts like these and I've seen a few at Forever21.com but I'm hesitant to buy them before trying them on. I'm scared the elastic band will give me muffin top hehe. I just think they're so feminine and cute. This picture was from a blog called sweetie-beautyspree.blogspot.com I don't know if it's a safe site to buy from but just to be on the safe side, I'll keep searching for these skirts!

7.
NYX round lipgloss in Sorbet
This has been my go-to lipgloss for the past month now and I love it. It smells great. It's a nice color to top off any lipstick and it's long lasting. I love it better than MAC's Underage l/g. And it costs $1.50 at this store back home in San Diego. Next time I go back home, I'm getting a few more to stock up.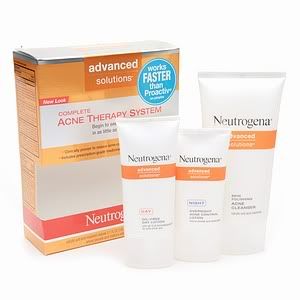 8.
Neutrogena Advanced Acne Solutions System
I've been using this for about 2 weeks now and it's really working. I'm breaking out less and my blemishes are lightening up. It is kind of drying the first few days but it gets better. I like how it comes with a sunscreen that goes on matte. I use it as my foundation primer now and it's great. I also love the exfoliating face wash. This stuff has worked out for me better than the Mario Badescu acne facial cleanser (that sh*t did nothing for my skin!)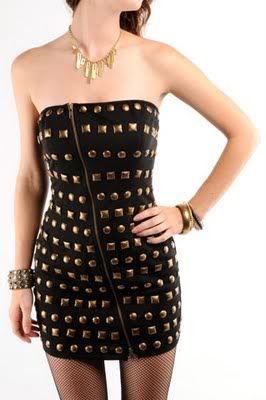 9.
Studded clothing
I have never been a fan of studded clothing until now. Have you guys watched the music vid to Kellie Pickler's "Best Days of Your Life"? I love her dress and Taylor Swifts dress.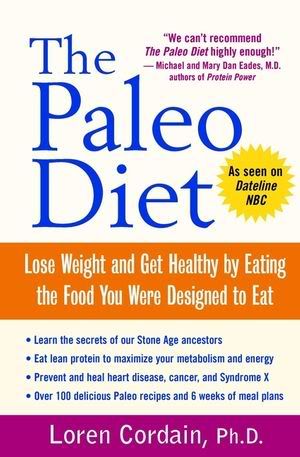 10.
Paleo Diet
Also known as the caveman diet. I will admit, I hate diets. But this diet has really helped me lose my baby weight and it's so easy. I'm the type of girl who doesn't mind eating cereal and milk all day long. Although cereal has lots of vitamins, it's still not very healthy. My husband (the health freak) introduced me to this diet 6 weeks ago. It focuses on foods that aren't processed like cereal, bread, pasta. Basically, you can only eat things that are naturally grown like meat, veggies and fruit. I feel myself performing better in my athletic activities and I feel myself shedding my pregnancy weight faster. This stuff really works. Giving up cereal was very hard for me but it was so worth it. I'm currently 4 pounds away from my pre-pregnancy weight & I can't wait to lose it all and maybe even a few more pounds after that.
*All of these pictures that are shown (except the knee high socks) are not mine.